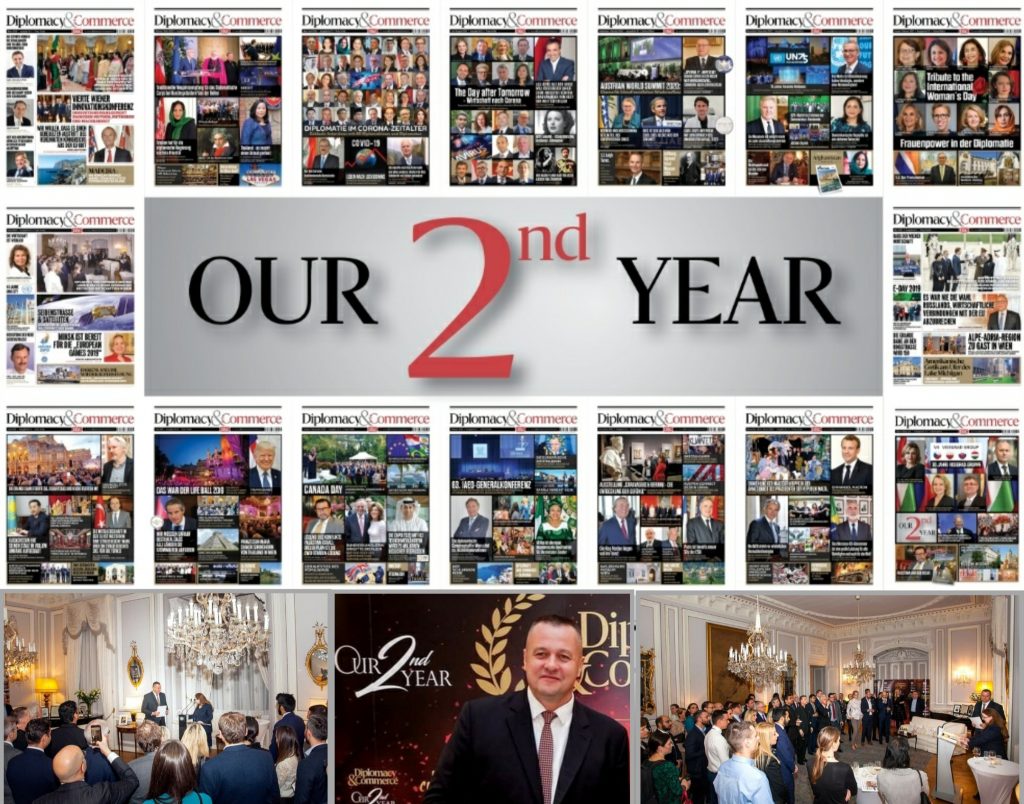 Vor zwei Jahren haben wir die österreichische Ausgabe des Magazins Diplomacy & Commerce herausgebracht und eine große Anzahl von Diplomaten, Geschäftsleuten und Mitgliedern der lokalen High Society, wie Camille Habsburg-Lothringen, bei einem Empfang in der Residenz des britischen Botschafters in Wien versammelt.
Mehr als ein Jahr ist vergangen, seit es in den Städten, in denen wir das Magazin "Diplomacy and Commerce" veröffentlichen, keine diplomatischen Empfänge gab – Wien, Belgrad und Zagreb. Diplomaten sind über verschiedene Online-Apps mit ihren KollegInnen und mit ihren Heimatländern verbunden, die mutigeren treffen sich zum Mittagessen in Restaurants (in Ländern, in denen dies möglich ist). 
Vor einem Monat aß ich mit einem Botschafter in seiner Residenz zu Mittag. Während wir aßen, trennte uns eine transparente Plexiglasscheibe, die jede Möglichkeit einer möglichen Infektion verhindern soll, obwohl wir beide bereits  ein zweites Mal geimpft wurden.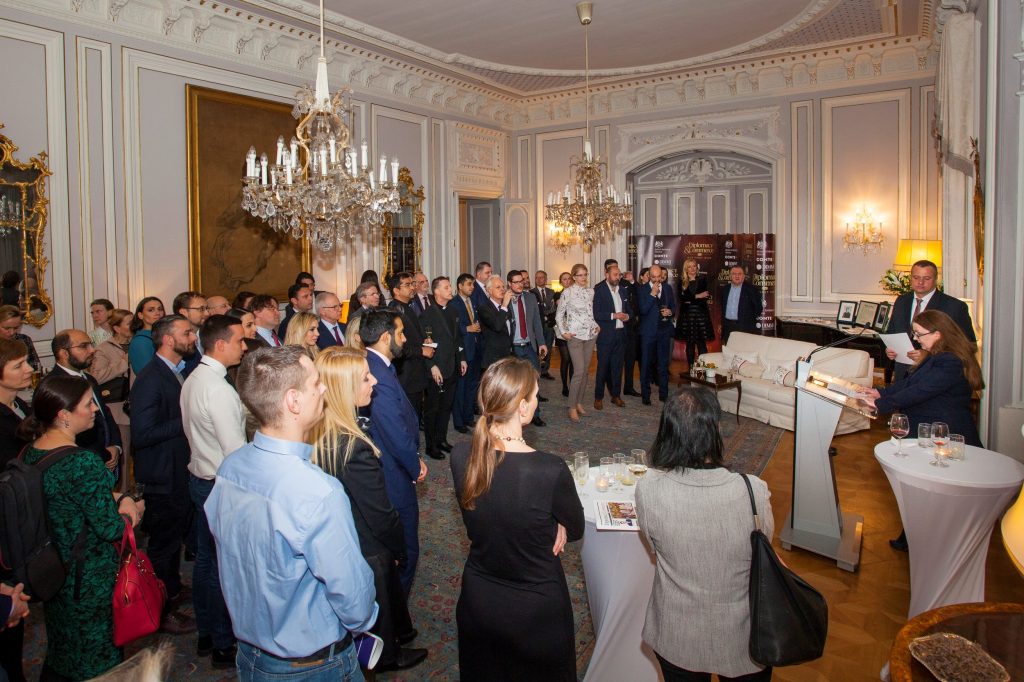 Diplomaten nehmen an unseren Online-Konferenzen teil und reagieren auf Aufrufe zu Outdoor-Aktivitäten, wie das Pflanzen von Bäumen in Parks – aber es gibt immer noch keine diplomatischen Empfänge und es wird sicherlich auch keine in diesem Sommer geben. Der Geburtstag der britischen Königin Elizabeth II., der Tag des Falles der Bastille und der amerikanische Unabhängigkeitstag – dieses Jahr werden wir anscheinend einige "angemessene" Online-Events "feiern".
Den Indien-Tag am 15. August feiern wir jedes Jahr mit Diplomaten und Freunden aus diesem wundervollen Land. Wenn wir die schrecklichen Nachrichten über die Pandemie und einen neuen "indischen Virusstamm" betrachten, der die Bevölkerung dieses Landes heimgesucht hat, kann ich mir nicht vorstellen, wo die Welt am 15. August sein wird.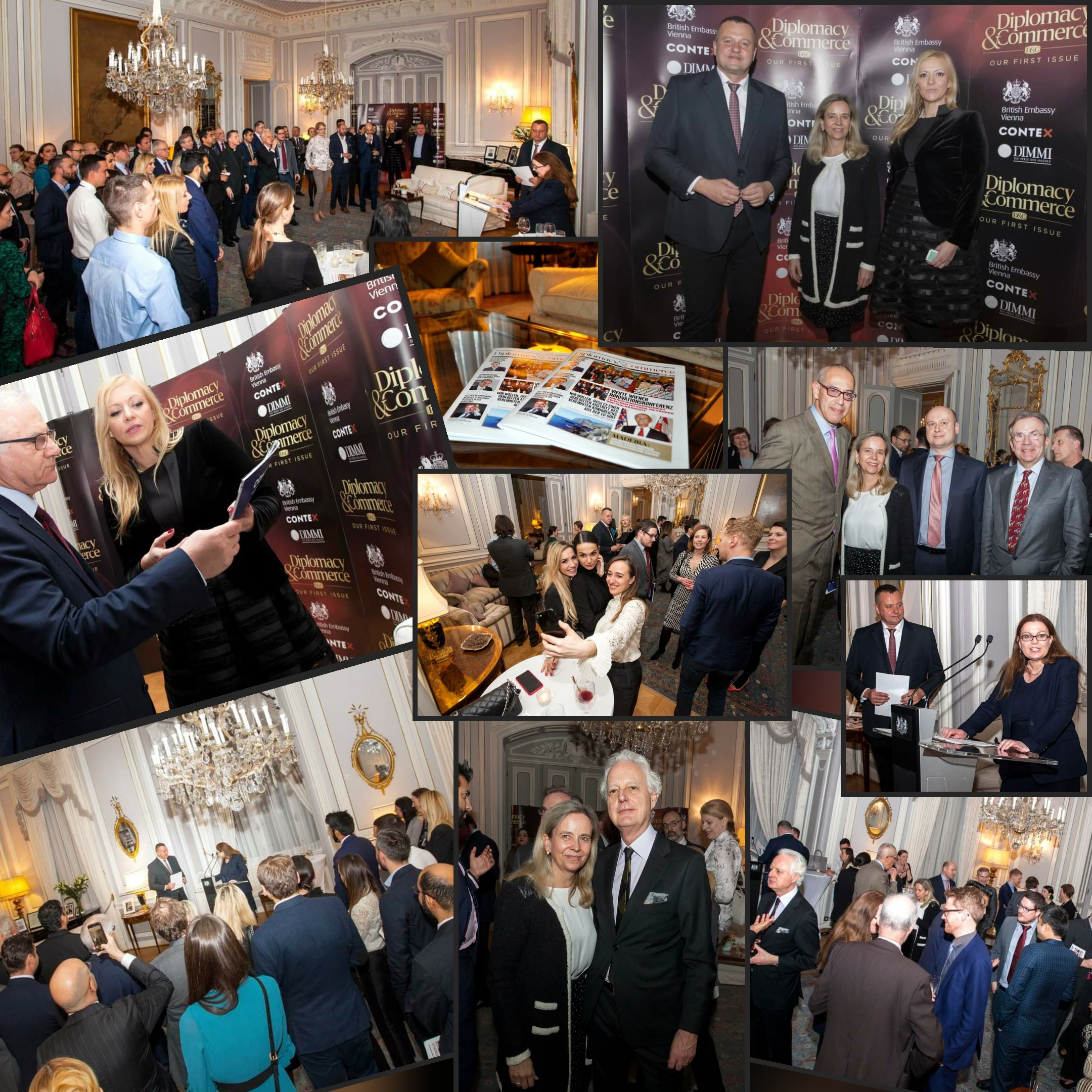 Wie wird das Leben der Diplomaten in Wien, Belgrad, Zagreb und anderen Städten aussehen, wenn all dies vorbei ist? Werden wir wieder Konferenzen in Hotels organisieren, oder werden wir uns an dieses viel effizientere und billigere Modell der Online-Events halten?
Wie werden wir es schaffen, das menschliche Bedürfnis nach Sozialisation, Geselligkeit, gemeinsamem Kaffee- oder Biertrinken, Händeschütteln und Umarmen mit den neu festgelegten Verhaltensstandards in Einklang zu bringen?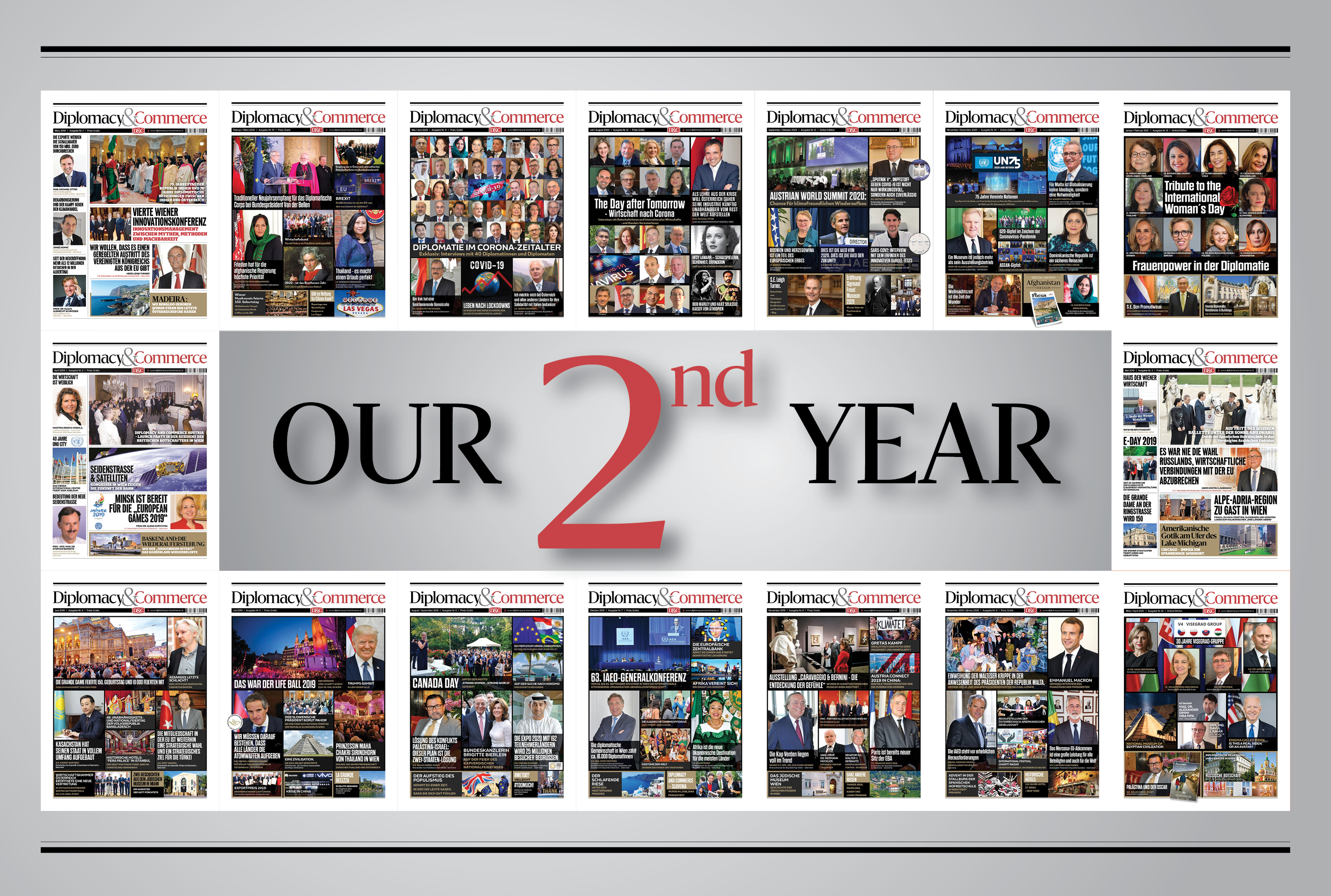 Herzlichen Glückwunsch an meine KollegInnen und LeserInnen von Diplomacy & Commerce Austria zum 2. Geburtstag!
Vor zwei Monaten haben wir unseren 5. Geburtstag von D&C in Serbien gefeiert. Im November ist der 4. Geburtstag von Diplomacy & Commerce in Kroatien. Dieses Jahr feiern wir alle Geburtstage "im Familienkreis" – ohne große Feste und Partys, aber mit einer Botschaft: wir leben! 
Und wir werden weiterhin mit unseren Lesern kommunizieren, die sich darauf freuen – Day After Tomorrow!
Robert Coban, Herausgeber Diplomacy and Commerce
English:
Robert Coban, publisher Diplomacy and Commerce: Day After Tomorrow
Two years ago we published the Austrian edition of Diplomacy & Commerce magazine and gathered a large number of diplomats, business people and members of the local high society, such as Camille Habsburg-Lothringen, for a reception in the residence of the British Ambassador in Vienna.
More than a year has passed since there were no diplomatic receptions in the cities where we publish the magazine "Diplomacy and Commerce" – Vienna, Belgrade and Zagreb. Diplomats are connected to their colleagues and their home countries via various online apps, the more daring meet for lunch in restaurants (in countries where this is possible).
A month ago I had lunch with an ambassador at his residence. While we were eating, we were separated by a sheet of clear plexiglass, which is supposed to prevent any possibility of infection, even though we have both been vaccinated a second time.
Diplomats attend our online conferences and respond to calls for outdoor activities like planting trees in parks – but there are still no diplomatic receptions, and there certainly won't be any this summer. Queen Elizabeth II's birthday, the fall of the Bastille and American Independence Day – we seem to be "celebrating" some "appropriate" online events this year.
Every year we celebrate India Day on August 15th with diplomats and friends from this wonderful country. When we look at the terrible news of the pandemic and a new "Indian virus strain" that has plagued the people of this country, I can't imagine where the world will be on August 15th.
What will the life of diplomats in Vienna, Belgrade, Zagreb and other cities be like when all of this is over? Will we be organizing conferences in hotels again, or will we stick to this much more efficient and cheaper model of online events? 
How will we manage to reconcile the human need for socialization, conviviality, drinking coffee or beer together, shaking hands and hugging with the newly established standards of behavior?
Congratulations to my colleagues and readers from Diplomacy & Commerce Austria on their 2nd birthday!
Two months ago we celebrated our 5th birthday of D&C in Serbia. November is the 4th birthday of Diplomacy & Commerce in Croatia. This year we celebrate all birthdays "with the family" – without big celebrations and parties, but with one message: we are alive!
And we will continue to communicate with our readers who are looking forward to it – Day After Tomorrow!