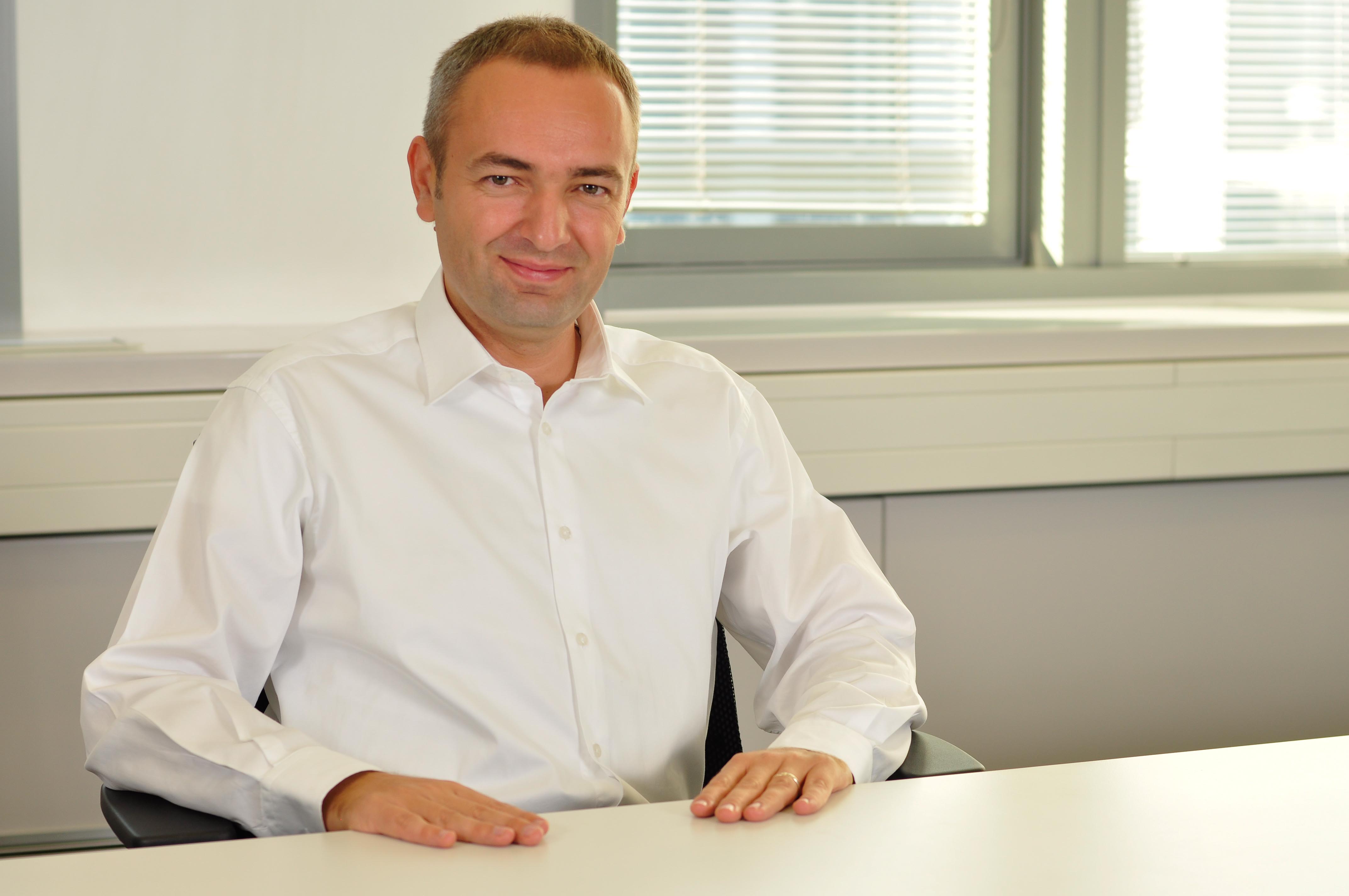 We live in a time when the amount of data is huge and if anything, else, consulting consists of anticipating change and making the best possible decisions. Even more, today's circumstances affect the world of consulting at its core – its beliefs and business models
For Diplomacy&Commerce portal, we spoke  with Dejan Ljuština, an expert in the field of technology, telecom and energy and the founder of the new international consulting company Vision Partners.
Dejan, what can companies in Southeast Europe expect in the coming period when the world economy is slowly emerging from the crisis. And what prompted you at Vision Partners? Another consulting house? Explain that to us, please?
The big dispersion will shape the businesses and consumers for the rest of this decade. It is a third large disruption after the globalization and digitalization. It cuts out the middleman and eliminates supply chain costs, whether it is about watching the next Star Wars movie on your Disney+ instead of going to the cinema, ordering from your favorite restaurant via Wolt instead of spending time to get there, ordering your groceries online, managing your finances via fintech app instead of going physically to the bank, talking to your doctor over the video-app instead of waiting in the waiting room and so on.  One may say that those trends are triggered by COVID. That is partially correct, but COVID has been just an accelerant of the trends visible before and for sure after COVID goes away, those new norms are going to stay with us.
Many sectors will be turned upside down … healthcare, education, financial, real-estate…
On the other hand, we are seeing world recover from the big crisis with enormous amounts of money at hand of consumers but also investors. The amount of hunger for the new things – products, services and experiences will be unprecedented and now is the best time to start something new. There is abundant financial capacity out there, but companies need to create and be brave to explore the new and less known.
And of course, even consulting as an industry is not immune to these changes. The need for high-quality and relevant advisory support will increase. We live in a time when the amount of data is huge and if anything, else, consulting consists of anticipating change and making the best possible decisions. Even more, today's circumstances affect the world of consulting at its core – its beliefs and business models.
Will the consulting industry stay the same in the future? Unlikely. I believe that the future of consulting is not in monolithic giant organizations, but in a network of agile and highly specialized consulting companies. It is also no coincidence that large consulting firms have in recent years bought agile companies with digital analytical skills, digital agencies, or even classic creative agencies to encourage creative thinking that is only possible in small and agile systems.
Our response was to give knowledge, creativity and data-based experiences a new voice and a fresh form that is constantly changing: the new consulting firm Vision Partners.
What changes and opportunities do you see in the large industries you will be focusing on?
In the Telecom, Media and Technology Sector, companies generally proved to be winners during the pandemic crisis. Whether it's telecommunications where people have increasingly used their services to stay and work from home, or technology companies that have seen a historic growth in market capitalization whether it's cloud computing, e-commerce, streaming, gaming, artificial intelligence, or segment of the last mile. And they are in the best position to benefit in post-pandemic times. The sector is now more relevant than ever. But the key is to set new business models and ideas to create new value.
The transition of energy to renewable energy sources has not lost momentum despite the crisis. And now that the U.S. is back on track to fight for global leadership in the energy transition, change in the sector is expected to accelerate. We will consume more and more energy and at some point, that energy will become mostly renewable. Today, the non-traditional company Tesla is leading the global energy transition through electric cars, solar panels and finding new energy-efficient forms of travel. Can we turn our energy companies into new unicorns? Or maybe they can work with the smaller and more agile who can become one? Big players have capital, strength, and a market, but they need a new vision and courage. But today, some of the fastest growing companies in Europe are innovative energy companies such as Bulb and Octopus Energy.
As far as consumers and brands are concerned, we are entering a time of high consumption. If you have a relevant product and a strong brand, be prepared because people will consume it more and more. But you must be relevant to the habits of customers and their instinct, the psychological design of the product / service must be central to their needs. Do we see crazy 20s again in terms of consumption? Probably yes. Will everyone succeed? I doubt.
Dejan, you have been advising leading companies for 18 years, you have reached the desired partnership position and role for large industry (TMT) in huge geography (CEE), but you did not continue in that direction, but with partners, people who thought similarly, you decided for something new. How and why did you, as a top advisor, tackle personal and professional dispersion?
Founding a new consulting business of the future, which will be a company I will own along with carefully selected partners, has been my long-held dream. It's also the ability to do things right and do them with the right people.
Large systems of professional services have lost their entrepreneurial spirit and became corporations rather than partnerships. We are an agile and agile force in the market and instead of offering mass-produced products, we develop customized solutions for our customers with our personal signatures.
In addition, to succeed in today's complex world, there must be a sense of common goal, partnership for the client and with the client. That's why we've put together a carefully selected team of partners.
For example, with partners in Vision Partners we hold key competencies, we come from different consulting environments. So, as you know, I come from PwC, Kruno comes from McKinsey and Deloitte, Lovro from Kearney, and not only that, we all also cover different areas of competence in detail. Aleš is a senior partner who comes from the media segment, but with very strong capabilities for our industry and with rich experience primarily in change management at the highest level, which is a key aspect of success when we change companies to adapt to the future. At first glance, nothing new. What really unites us and is the common denominator of our entire performance, or if you want our identity, is precisely our relationship to clients and ability to successfully solve their problems. We do not believe in good and bad strategies; we believe in those strategies that in real business life can make changes that achieve the goal. And we are there all the time together with the client to the final goal, concrete activities, and provable results. Thanks to our experience, we can understand real obstacles, due to the focus on solving real problems and following trends, we are able to anticipate upcoming changes or impacts that could significantly guide the client's success and success. The ability to understand, adapt and learn, as well as many successful projects realized in the past, give us the confidence that we can sign under the identity of our new company Vision Partners, Thinking Ahead.
What are some classic "consulting patterns" in business? And how to overcome them?
Let me start with what we are not going to do.
There are three cases where clients seek advisory support: when they do not know the topic of the market, function, or industry well enough; when they need extra "calories" while their teams are stretched and the last for "compliance" reasons or so-called "seal".
We are not here to give companies a stamp and to publish reports and put a logo on them. We are here to guide our clients and help them move successfully through complexity and do things for them and with them. We don't work on the other side of the table; we are on the same side and we are their real partner.
Additionally, consultants are often perceived as distanced and formal. This is again a consequence of large systems which often do not see people. Large systems have procedures, policies, committees, grades, penalties, regimes and all the other things that stop creativity and turn down key talents. Also, such things repel clients as well. Agile systems work differently. They see people and are people. They genuinely care. They provide feedback, mentoring and support. They are true, authentic, and human.
Who will you work with in Central and Eastern Europe?
As experts we are globally recognized in our industry and we can mobilize the best experts for the topics we will work on. We have cooperation with a large global consulting firm with no physical presence in Central and Eastern Europe, we have several industry experts who are either former CEOs of large companies in our industry or were former partners in Tier 1 consulting firms. We also cooperate with prominent professors in the field of business consulting from the most prestige global business schools. Furthermore, we collaborate in the region with the two largest technology investment funds globally. It is a new, completely different, but agile and powerful model and we are very well positioned to provide the best expertise for any project we will have in the CEE region.
In these post-pandemic times who do you think will be the winners? And what is the opportunity for regional companies?
The winners so far have been companies that had a vision of innovation and courage and the like will remain. In 2020, a record number of IPOs were recorded. A similar thing is happening this year, and the hunger for companies acting as market "disruptors" has never been greater. To win, you need to primarily know how to tell a visionary story so-called "storytelling" and likeability. People need to connect with your story, and investors need to buy it. You must be seen as a "career accelerator" – a place for the best young and smart people who can raise their careers with you. You need to be attractive to customers on a psychological level of basic human needs with your products. You must be vertically integrated – control the whole chain / user experience because that's important in the digital world. Your revenue must come from stable and predictable revenue coming from relationships with key customers, rather than being "transactional" in nature. Your services need to improve over the years – they are truly embedding the network effects, the more customers you have, the better your service gets. And your yin and yang ,growth and margins, need to balance each other out. These are some of the traits that are the characteristics of global winners.
We know what it takes to turn clients into a global or regional winner, and we can work with clients to achieve that.
And it's possible even if the company wasn't born in Silicon Valley – UI Path, a Romanian company that operated from a small office in Bucharest five years ago, successfully debuted in the NASDAQ at an IPO with a company value of $ 36B.
As for regional companies, we already have several companies that are globally known and recognized… Rimac Automobili, Gideon Brothers, MEWS, Bolt and many others already have great opportunities.  But, a biggest opportunity is to create new ones, that is. the next generation. What is lacking is specific knowledge, not so much from the R&D and engineering segment, but primarily from the commercial and financial – whether it is about creating a brand, product, platform or commercializing an innovation. Additionally, our promising companies need the highest quality global investors. Both segments are something where we can help.
What are the biggest challenges for the companies since the pandemic and what will be the biggest challenges after the pandemic?
Brick and mortar businesse will need to adapt fast to the new changing norms. As already mentioned… cinemas, shopping malls, gyms, restaurants, banks, insurances, car dealers, doctors… have been dispersed to homes. Brick and mortar businesse will need to find new business models and work on their customer experience to catch-up with agile, digital and innovative challengers.
Some are predicting a new global economic crises, but you think otherwise. In your opinion there is abundant financial capacity out there. Even more, you say that the time of the big spend is ahead of us. Optimism, idealism or reality? And on what basis?
Central banks have printed money for last 12 months, one data says that 40% of the global currency supply has been created in thaty period. This money has been given as stimulus to people and companies and during the lockdowns there was no way to spend it. As measures will be removed, people will be keen to spend and buy products, services and experiences. At the same time, dry powder of the private equities is also at tha all time high so investmner activitiy is at record high already. So I am optimistic abouit the market recovery, but cautious on the negative inflation effects that will accompany it.
How did consulting change over the years? Or if I ask in another way: what was consulting 20 years ago, and what is consulting now?
It has changed significantly. First, there is mich more usafe of digital technologies (data, AI) and ageny skills (creative, engagement). Second, there is much more specialisation of consultants (by industry, function etc..). But the key change in my view is in the domain of trust. And this is where the industry has become worse in my view. Firms got bigger, number of scandals grew, and intimacy and trust with the client has been diminished.
There are companies, that are financially stable but don't have a big potential to grow, there are companies that have the potential to grow, but don't have the necessary means. Do you think a good consulting firm can help one and the other?
Yes, we can help both cases independently – find new areas to grow if core market is saturated and help attract the funding if market is there but new investors are needed. And sometimes, pairing such two profiles into the JV is also a good solution.
About the Company
Vision Partners is the new innovative management consulting firm founded by ex-top tier management firms' partners and directors with 500+ projects of cumulative experience in strategy consulting and 80+ years of career as advisors.
The firm acts as the trusted advisor to the largest companies and institutions in the TMT, Energy and Consumer space in the Central and Eastern Europe, currently from their physical locations in Croatia and Slovenia but with ambition to expand broader.
Vision Partners provide integrated strategy, performance improvement, and M&A management consulting services.