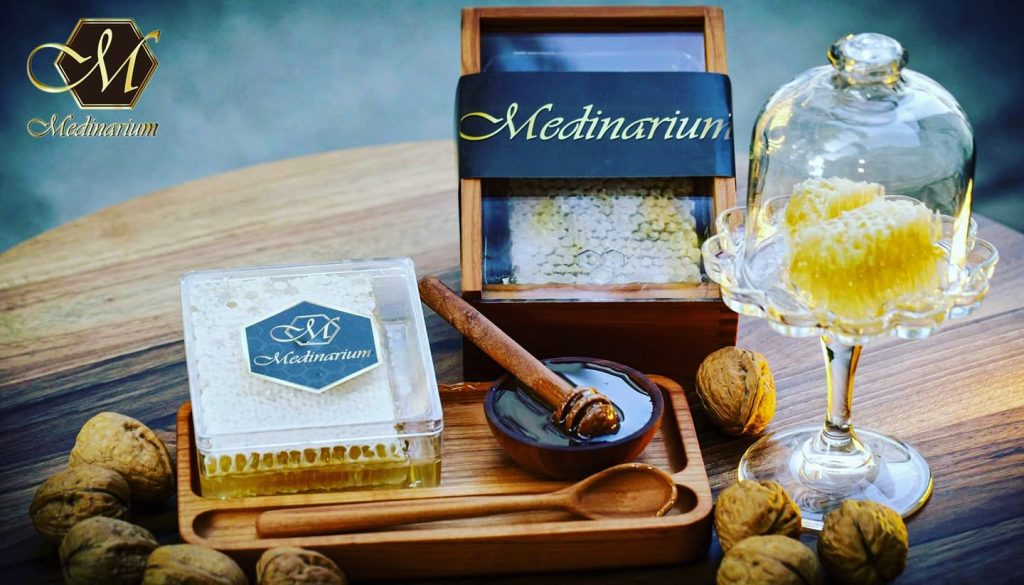 In der heutigen Zeit wenden sich immer mehr Menschen gesunden Bio-Produkten und Wunder der Natur zu, denen die Medizin heilende Eigenschaften zuschreibt und gleichzeitig ein Stück Kindheit wiederschenken.
Eines dieser "magischen" Geschenke der Natur ist sicherlich unser Honig!
Im Laufe der Jahrhunderte wurde Honig eine Reihe von heilenden Eigenschaften zugeschrieben. Schon im alten Ägypten, wo Honig für religiöse Zwecke verwendet wurde, oder bei den alten Griechen und Römern, die Honig zur Stärkung des Körpers und zur Heilung von Wunden verwendeten, bis hin zu den alten Völkern der Levante und Persiens galt Honig als Naturheilmittel zur Behandlung einer Vielzahl von Krankheiten.
Allen diesen Völkern gemeinsam war die Meinung, Honig sei ein wunderbares Geschenk der Natur, das im Laufe der Geschichte nur den oberen Schichten der Gesellschaft zur Verfügung stand, weil es nicht für jeden Geldbeutel erschwinglich war.
Glücklicherweise ist Honig aus heutiger Sicht für jeden zugänglich, es gibt ihn in diversen Variationen, aber Honig ist nicht immer das, was auf dem Etikett steht.
In der idyllischen Altstadt von Mödling bei Wien gelegen findet man den Medinarium Shop. Es ist ein außergewöhnliches Bio-Geschäft, das mit seinem breiten Angebot an Bio-Produkten eine Oase der Gesundheit darstellt.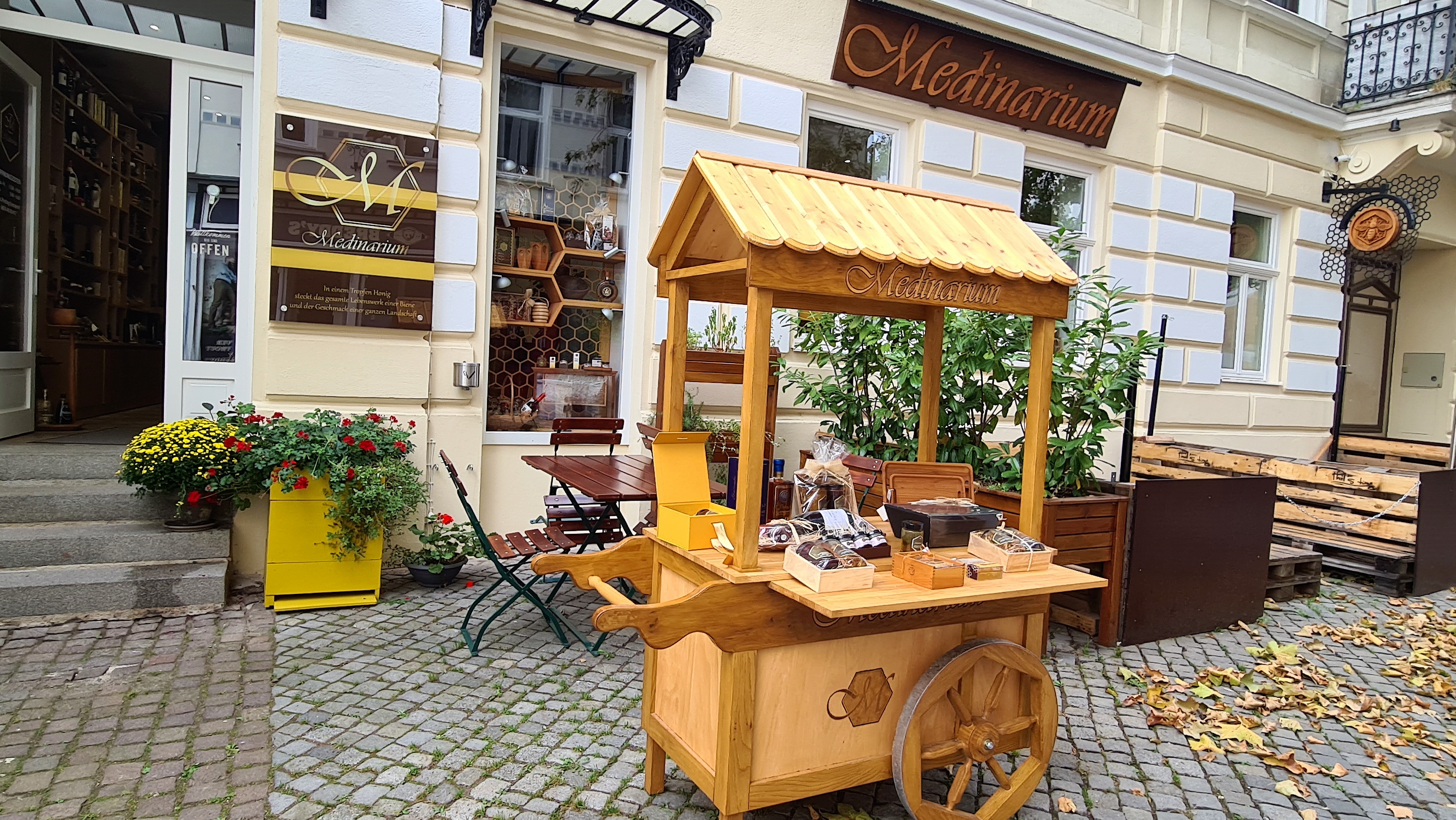 "Die Firma Medinarium stellt mit viel Engagement sowohl altbewährte als auch innovative Köstlichkeiten aus hochwertigen regionalen Zutaten und Bio-Kräutern her. Durch die enge Verbindung zur unberührten Natur wurde die Grundlage geschaffen, um in unserem Medinarium-Shop natürliche, gesunde und absolut biologische Produkte anzubieten. Ich glaube, Essen ist mehr als Ernährung, für viele ist es eine Herzensangelegenheit. Da Produktqualität die Grundlage für ein glückliches und gesundes Leben ist, setzen wir bei Medinarium alles daran, unseren Kunden Bio-Produkte von höchster Qualität sowie Antworten auf Fragen zu deren Nährwert anzubieten." – sagte Predrag Krecojevic, der Gründer von Medinarium, und fügte hinzu: "Medinarium ermöglicht seinen Kunden, unsere Originalprodukte kennenzulernen und authentische und gesunde Produkte zu genießen. Da unsere Produkte keine Zusatzstoffe enthalten, geben wir Ihnen auf diese Weise die Möglichkeit, Ihren Kindern und anderen Familienmitgliedern ein Stück Natur zu gönnen, das Sie bei jedem Bissen schmecken können."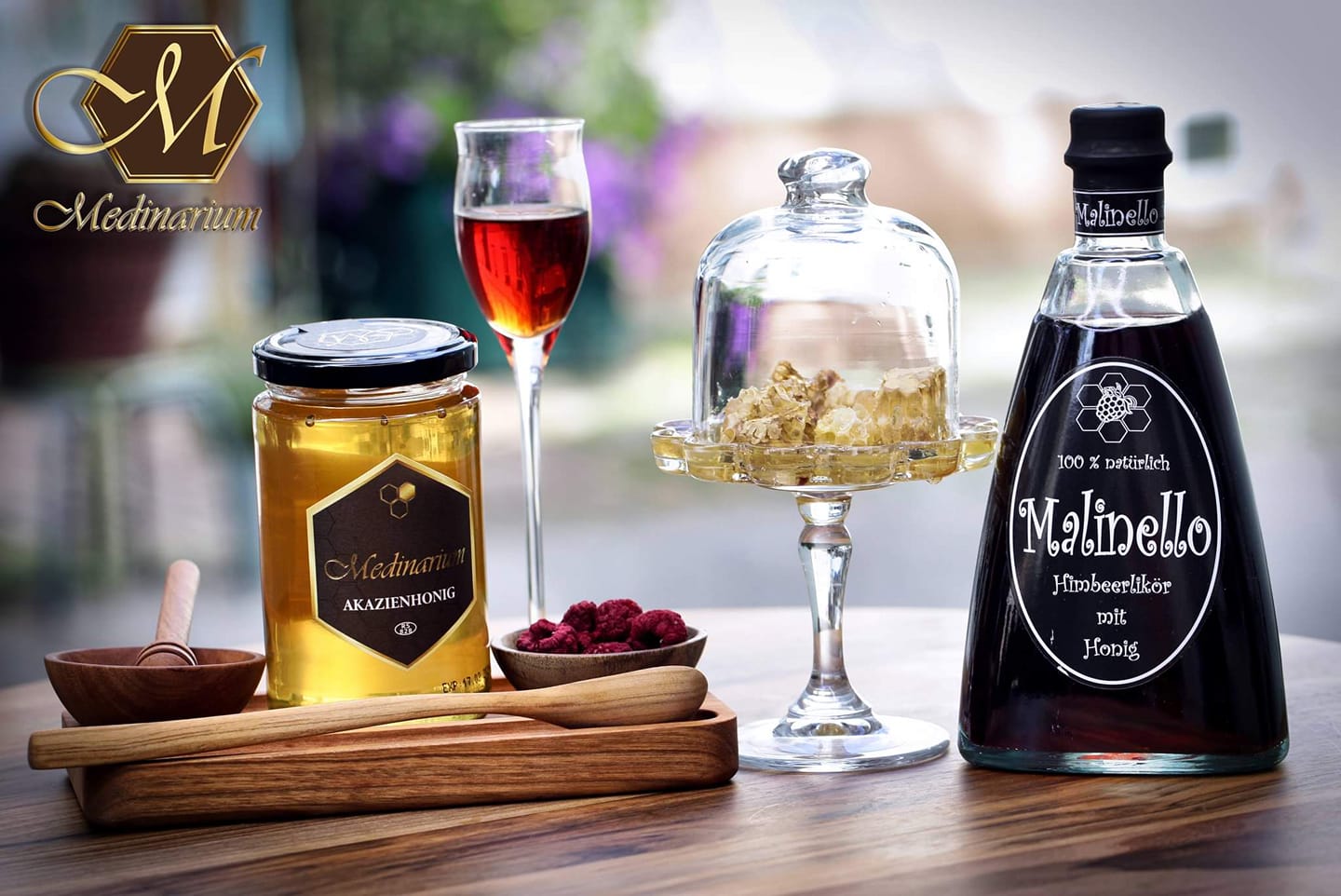 "Obwohl unser Fokus auf der Herstellung von Honig und verschiedenen Honigprodukten liegt, bietet Medinarium auch andere, natürliche Produkte in höchster Qualität an. Mit unserer Wanderimkerei produzieren wir mehrere hochwertige Honigsorten, die wir auch bei der Herstellung von Schnaps verwenden, daher umfasst unser Sortiment auch diverse Honigbrände und -liköre, sowie weitere Imkerspezialitäten." – erklärte uns Predrag Krecojevic, als er über die bunte Produktpalette von "Medinarium" sprach.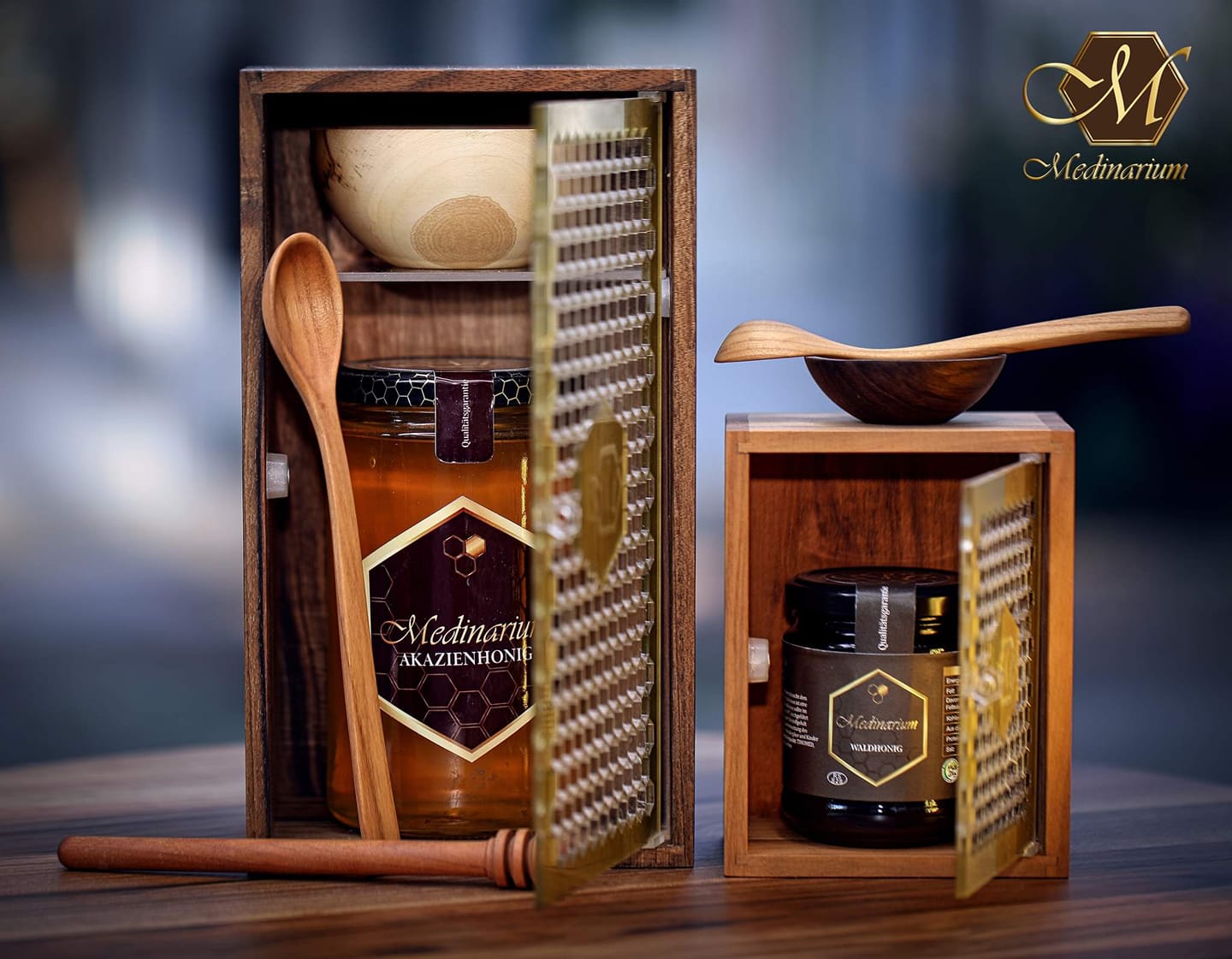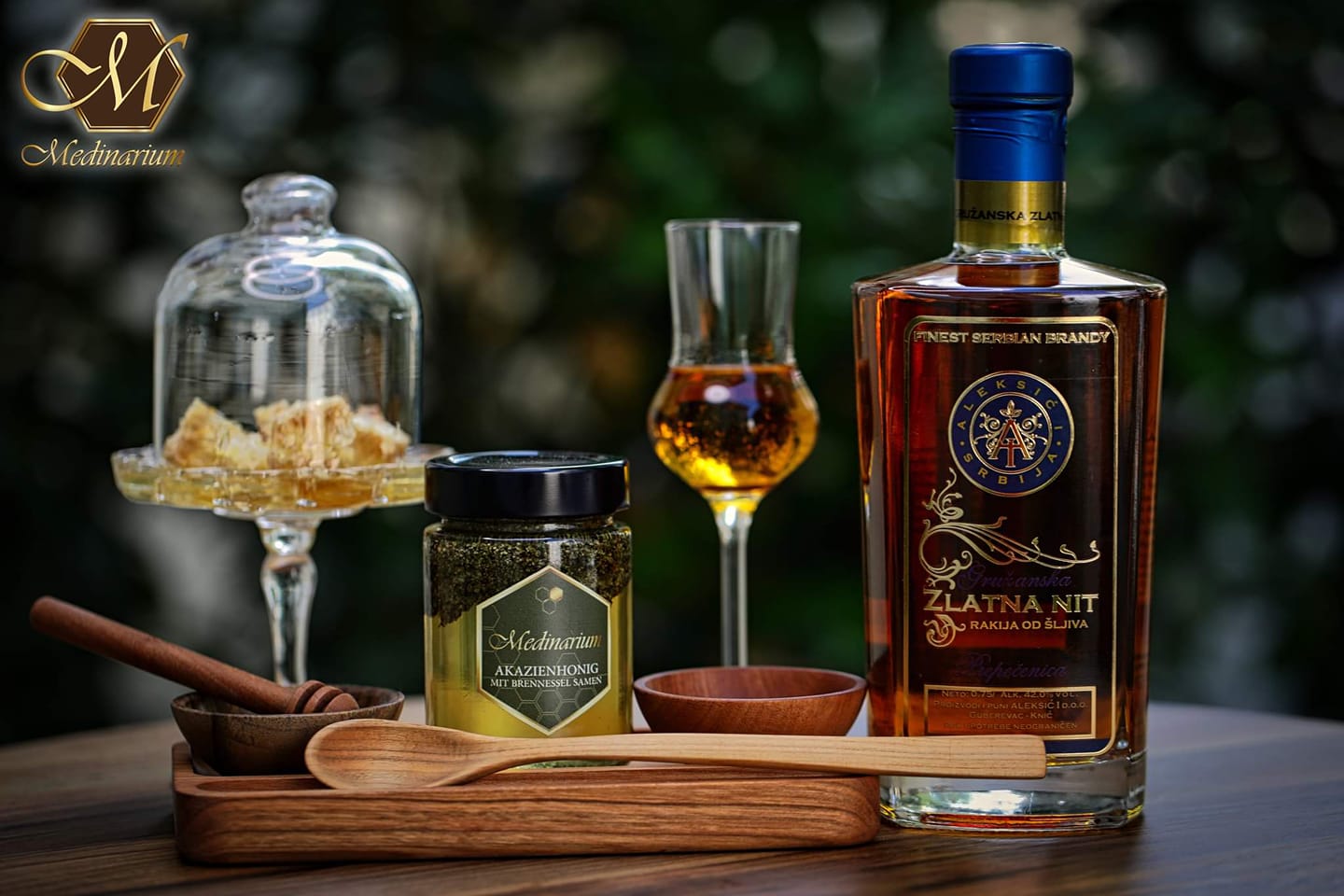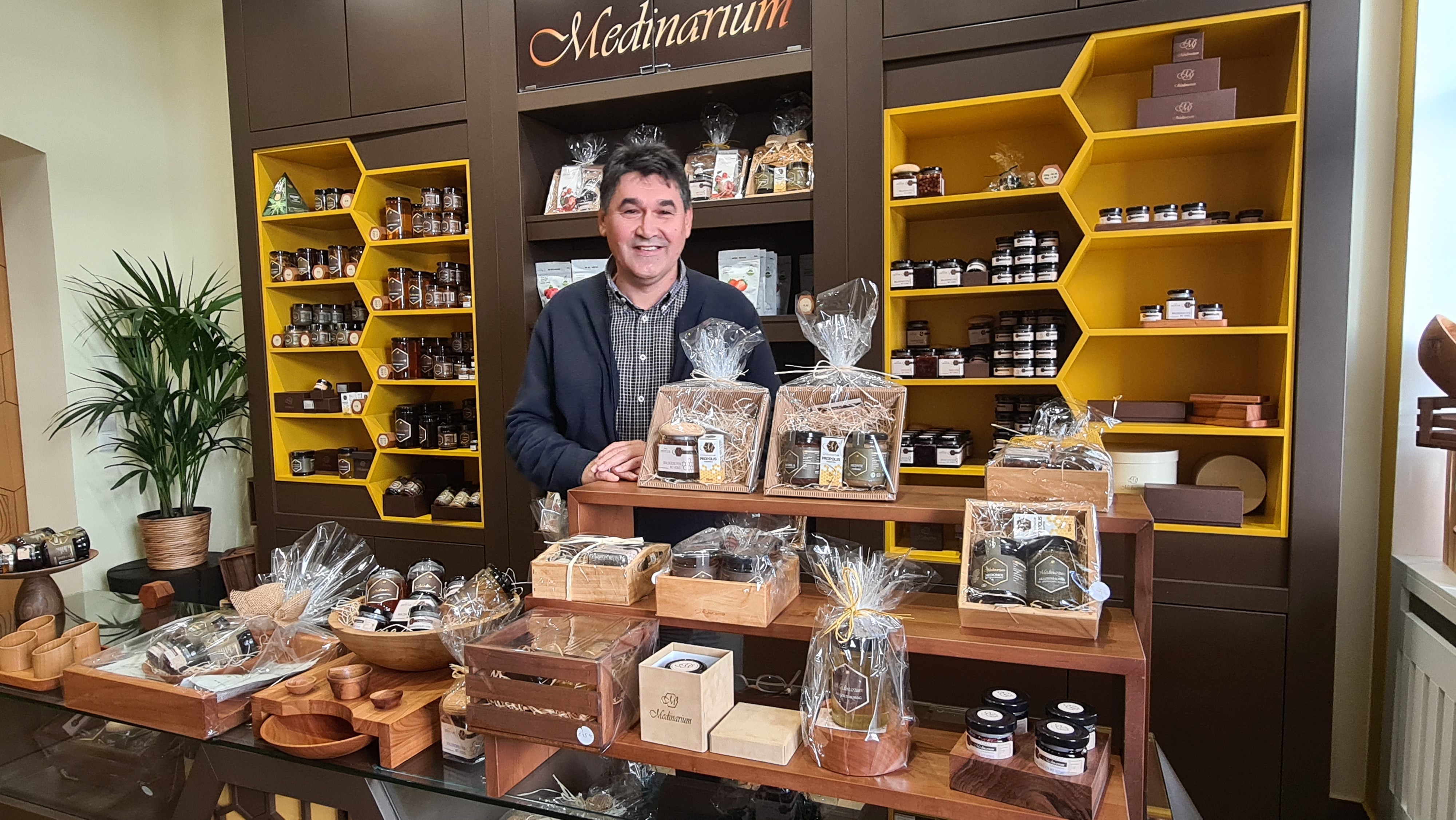 English:
Medinarium – Natural, healthy and absolutely organic. Nature gives us everything we need!
Today, more and more people are turning to healthy organic products and wonders of nature, to which medicine ascribes healing properties while giving back a piece of childhood.
One of these "magical" gifts of nature is certainly our honey!
A number of healing properties have been attributed to honey over the centuries. From ancient Egypt, where honey was used for religious purposes, or by the ancient Greeks and Romans, who used honey to strengthen the body and heal wounds, to the ancient peoples of the Levant and Persia, honey was considered a natural healing agent a variety of diseases.
Common to all these peoples was the opinion that honey was a wonderful gift from nature, which throughout history was only available to the upper classes of society because it was not affordable for every purse.
Fortunately, from today's perspective, honey is accessible to everyone, it comes in various forms, but honey is not always what it says on the label.
The Medinarium Shop is located in the idyllic old town of Mödling near Vienna. It is an exceptional organic shop that represents an oasis of health with its wide range of organic products.
"The Medinarium company produces both tried and tested as well as innovative delicacies from high-quality regional ingredients and organic herbs with a lot of commitment. The close connection to untouched nature created the basis for offering natural, healthy and absolutely organic products in our Medinarium shop. I think food is more than nutrition, for many it is an affair of the heart. Since product quality is the basis for a happy and healthy life, at Medinarium we strive to offer our customers the highest quality organic products and answers to questions about their nutritional value." – said Predrag Krecojevic, the founder of Medinarium, adding: "Medinarium allows its customers to get to know our original products and to enjoy authentic and healthy products. Because our products contain no additives, we give you the opportunity to give your children and other family members a piece of nature that you can taste with every bite."
"Although our focus is on the production of honey and various honey products, Medinarium also offers other, natural products of the highest quality. With our mobile apiary we produce several types of high-quality honey, which we also use in the production of schnapps, so our range also includes various honey brandies and liqueurs, as well as other beekeeping specialties." – explained Predrag Krecojevic to us when he spoke about the colorful product range of "Medinarium " spoke.
Medinarium / Brühlerstraße 7/1 / 2340 Mödling / Österreich
Email: office@medinarium.com / Tel.: +43 676 48 00 417 / Facebook: Medinarium  / Intagram: medinariumeu