Unser Planet befindet sich in einem Ausnahmezustand.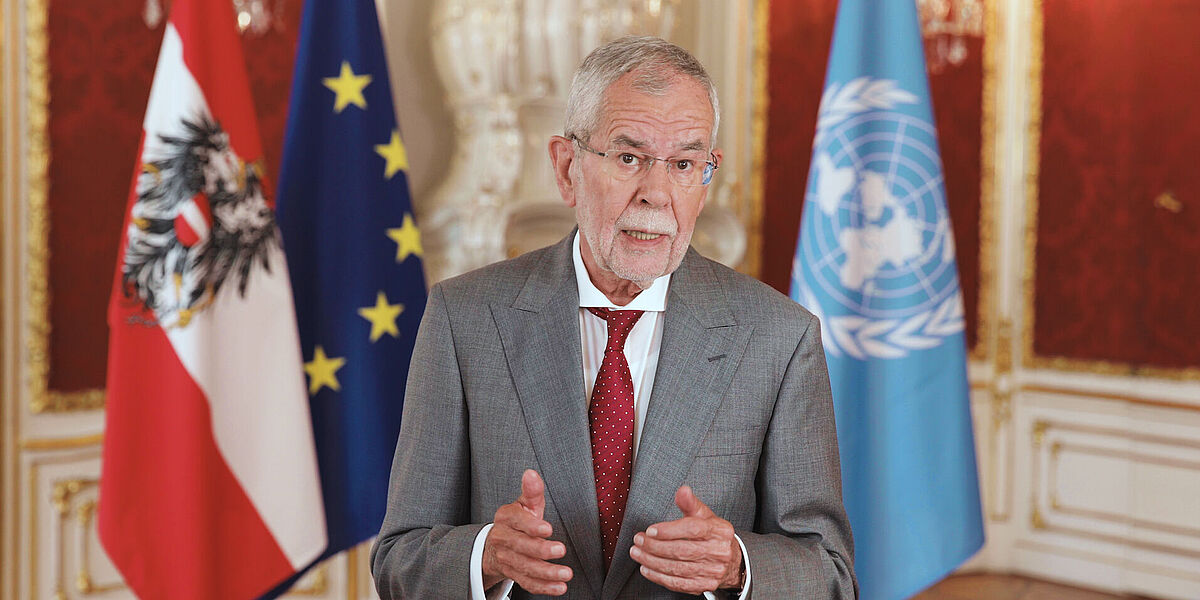 Exzellenzen, liebe Freunde!
Österreich ist in der ganzen Welt für seine schönen Landschaften, seine alpine Umwelt und seine vielfältige Natur bekannt. Aber auch wir beobachten die Auswirkungen des Raubbaus an den natürlichen Ressourcen, nicht nachhaltiger Lebensweisen und der globalen Klimakrise. Und wir spüren jeden Tag die verheerenden Auswirkungen dieser Faktoren auf unsere Ökosysteme.
Lassen Sie uns die Gelegenheit des diesjährigen Gedenkens an den fünfundsiebzigsten Jahrestag der Vereinten Nationen und des ersten UN-Gipfels über die biologische Vielfalt nutzen, um diesen Trend umzukehren.
Lassen Sie uns auf eine Zukunft hinarbeiten, in der wir in Harmonie mit der Natur leben. Das sind wir unserem Planeten und unseren künftigen Generationen schuldig.
Deshalb möchte ich meine Unterstützung für das Versprechen der Staats- und Regierungschefs für die Natur ankündigen: Vereint, den Verlust der biologischen Vielfalt bis 2030 für eine nachhaltige Entwicklung umzukehren.
Excellencies, dear friends!
Austria is known around the world for its beautiful landscapes, Alpine environment, and diverse nature.
However, we, too, are observing the effects of the overexploitation of natural resources, of unsustainable habits and of the global climate crisis.
And we are feeling, every day, the devastating impact of these factors on our ecosystems.
Or planet is in a state of emergency.
Let us seize the opportunity of this years' commemoration of the seventy-fifth anniversary of the United Nations and of the first ever UN Summit on Biodiversity to reverse that trend.
Let us work towards a future, in which we live in harmony with nature. We owe it to our planet and to our future generations.
This is why I wish to announce my endorsement of the Leaders Pledge for Nature: United to Reverse Biodiversity Loss by 2030 for Sustainable Development.
(bundespraesident.at)